28 September 2016 13:40
Zostaw swój komentarz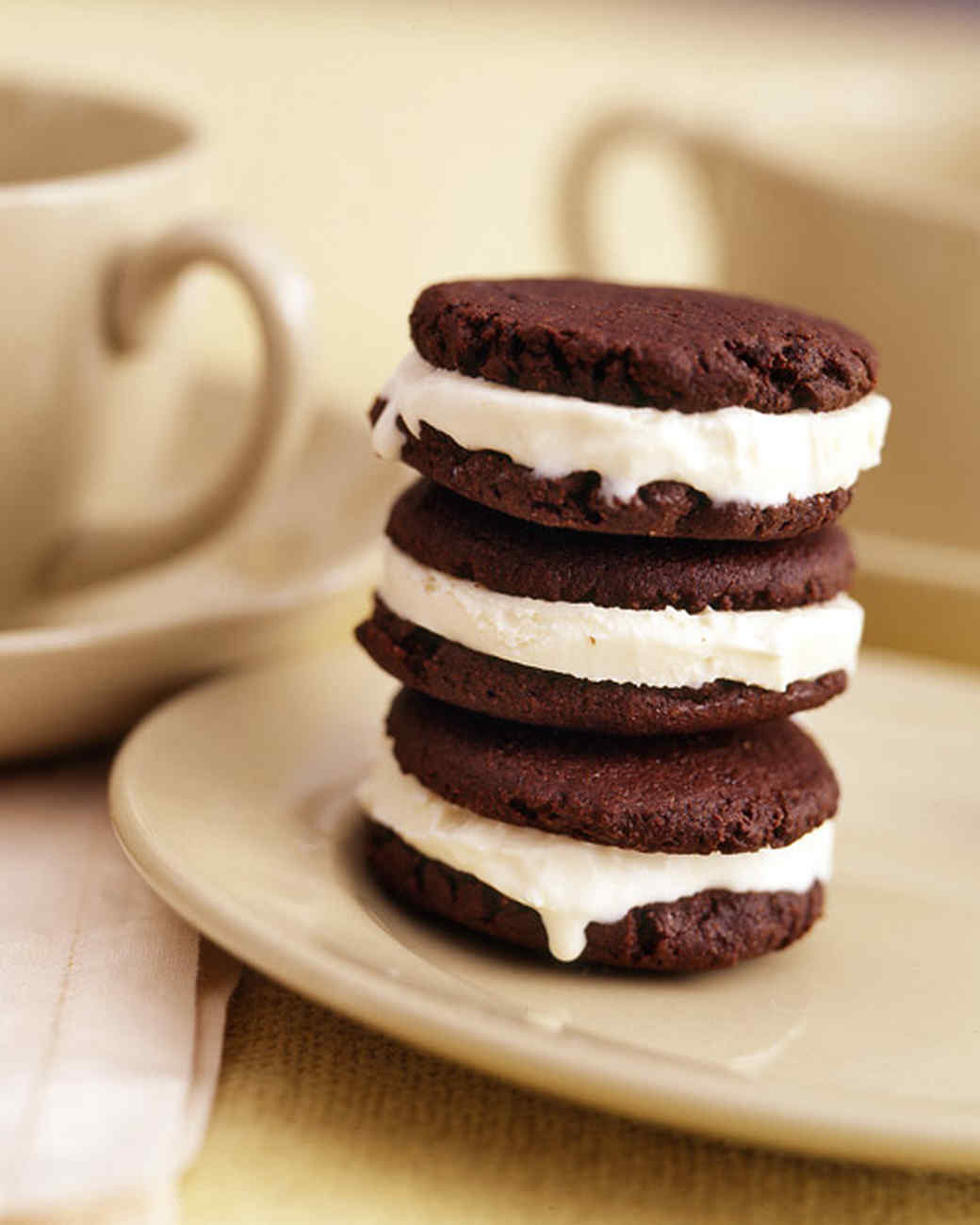 1/2 cup Dutch-process cocoa
1/2 cup all-purpose flour
3/4 teaspoon cinnamon
1/4 teaspoon salt
2 tablespoons unsalted butter, softened
1/4 cup dark brown sugar
1/4 cup granulated sugar
1/2 teaspoon pure vanilla extract
1 large egg white
1/2 pint nonfat frozen vanilla yogurt
Method
Preheat the oven to 350 degrees. Line 2 baking sheets with parchment.
In a large bowl, sift together the cocoa, flour, cinnamon, and salt and set aside. In the bowl of an electric mixer, combine the butter, sugars, and vanilla. Beat on medium speed for 3 to 5 minutes until light and fluffy. Add the egg white and combine well. Add the flour mixture and mix until just combined. Form into a ball, cover tightly with plastic wrap, and refrigerate for 15 to 20 minutes.
Using a melon baller or teaspoon, scoop the dough and drop onto the baking sheet. Flatten gently with the palm of your hand. Bake for 10 to 12 minutes and remove to a cooling rack.
When cool, spoon about a tablespoon of frozen yogurt on the flat side of the cookie and top with a second cookie. Serve. The prepared sandwiches can be stored in a rigid container and frozen up to 1 week.
http://www.marthastewart.com/
---